For your Sherbrooke job search in Canada, SherJob is now the direction for you!
A concept designed to simplify your job search mission on the city of Sherbrooke, by the company Kclic, leader in the field of marketing & web technology for well over 15 years.

SherJob, daily visit several job sites of Sherbrooke city, to index the best job ads on a single platform 100% free.
Navigate to SherJob flexibly, using its simple search language, by introducing your quest into the " What " tab, to get a set of carefully sorted, carefully checked ad extracts right away. the entirety to consult directly on the site editor of the ad.
Our goal is to simplify as much as possible your quest for the best job ads in the Sherbrooke region, via a unique search tool, which presents only the concentrate of information sought, on a simple navigation surface credible and 100% free.
Several candidates are lost, in front of the multitude of the information that we deliver the sites of announcements & portals on line. In order to best advance your research, the SherJob team has created a simple navigation surface that brings you all the job ads from Sherbrooke, sorted by the best recruitment sites across Canada.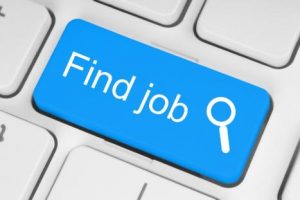 SherJob, is your search engine, which shows great credibility, and today responds favorably to the job application market in the country, and more specifically in the region of sherbrooke.
Our goal through the creation of SherJob, is to avoid the user to have to disperse more time in the navigation, to present him everything he needs, to join the professional field, without complications or special conditions.
The user has always been at the heart of our concerns, and via SherJob, we managed to give him all the information he is looking for. Since from the SherJob home page, you can quickly find the job you are looking for and be directly linked to the website of the recruitment agency or the portal that offers it, for FREE!
The search engine SherJob, daily visit several job sites, for you to index jobs sherbrooke online to the second!